Cute 4PCS Set French Bulldog Shower Curtain for Bathroom Bath Mat Rug Carpet for Toilet Frenchie Puppy Bath Curtains Home Decor With love
Tips
1) Please confirm that your shipping information is correct.
2) Please contact us if you have any question or concern.
3) Actural color may be slight different because of the light sources or computer setting.
Shower Curtain Description
1) Front Design:Funny 3D Black French Bulldog Valentine Frenchie Dog with Rose Flower Puppy Watercolor Painting Fun Anatomy of Dog Pet
2) Material: 100% polyester with waterproof coating
3) Size: 150cmx180cm or 180cmx180cm (Please contact us if you need custom size)
4) Printing: Environmental and advanced printing
5) Care: Machine wash or handwash
6) Usage: A pefect bathroom decor; A great gift for your family and friend.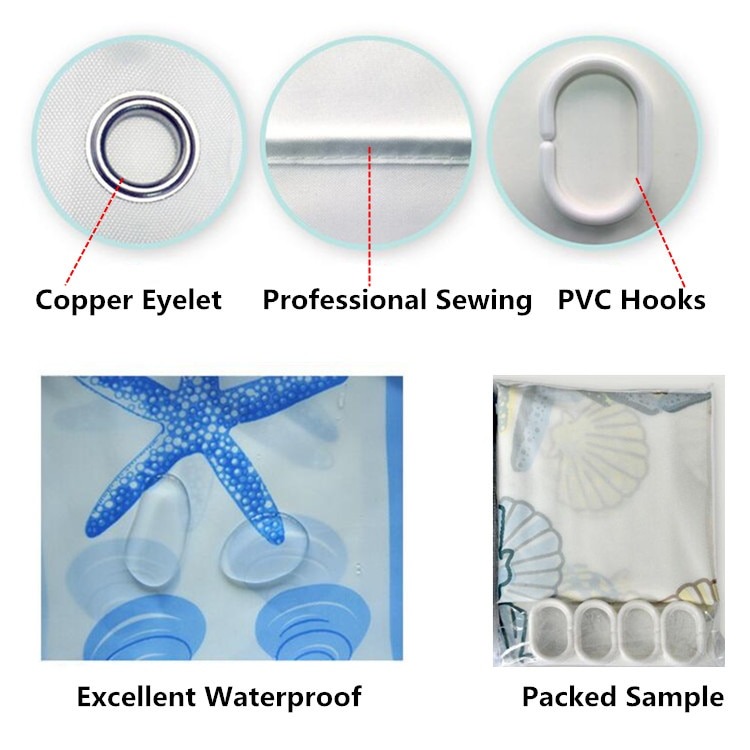 Mat Description (We only have one size for 3PCS Set)
1) Front Design:The same as shower curtain
2) Size:Rectangle mat:45cmx75cm; U shape mat:40cmx50cm; Toilet cover: 35cmx45cm
3) Thickness: 0.8cm
4) Front Material: Soft flannel
5) Back Material: Anti-slip particle
6) Usage: Bathroom, toilet, lavatory